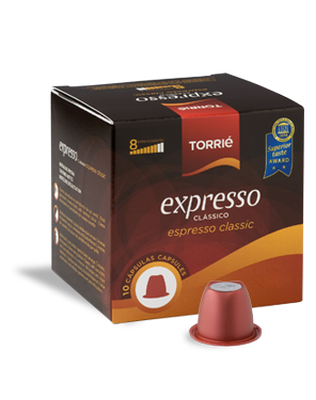 Expresso Capsule
The perfect solution for a good expresso at home.
Capsule compatible with Nespresso®* equipment.
* Nespresso® is a brand registered by another firm
Rich persistent creamy foam, with hazelnut colour.
Aromas of caramel, cocoa, cinnamon and toasted bread.
Sweet, with low acidity and low bitterness. It is intense, full-bodied and nicely balanced.
*GDA - Guideline Daily Amount for an adultis based on a 2000 calorie diet. The nutritional needs od individuals may be higher or lower, based on gender, age, level of physical activity and other factors. This pack contains 10 servings (approx.).